| | |
| --- | --- |
| Enable/Disable Scheduled Task | |
Enable or disable each task in the tasks list, then you can turn your existing tasks off and on without losing
the details of the tasks by deleting it. To enable/disable the scheduled tasks you should:


1. Right click on the program's tray icon(which is located in the bottom right-hand corner of your screen) to select Show tasks list

on the pop-up menu

to get the scheduled tasks list

.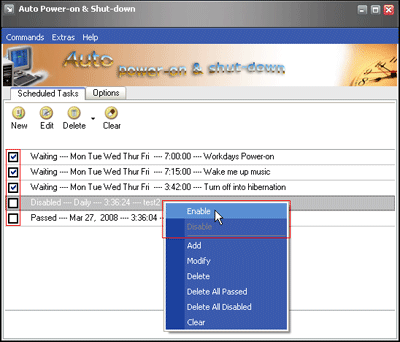 2. Right click the tasks list to get the pop-menu or simple click the check box in front of each scheduled task to disable or re-enable it.